Japan culture is well-known around the world, including its art, cuisine, music and popular culture such as anime, manga, kawaii, cosplay and video games
Extra charge: No Best season: Autumn Prayer facility: Yes Level of difficulty: Easy
Overview
Trip Outline
Trip Includes
Trip Excludes
Gallery
Reviews
Booking
FAQ
The Best Of Japan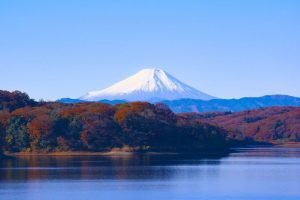 Japan,
(Japanese 日本, Nippon or Nihon) 
is an island-country in East-Asia. Japan comprises an archipelago of 6 852 islands covering around 378 000 square kilometer. The country´s five main islands, from north to south, are Hokkaido, Honshu, Shikoku, Kyushu, and Okinawa. Tokyo is Japan's capital and largest city. Other major cities include Yokohama, Osaka, Nagoya, Sapporo, Fukuoka, Kobe and Kyoto. Japan has a population of over 126 million. The greater Tokyo Area is the most populous metropolitan area in the world with over 37 million residents.
Old Culture
The settlement of Japan is believed to date back to 30,000 BC, however the first mentions of the archipelago appear from the 1st century AD. From the 4th century through to the 9th century, Japan enjoyed a relative political stability and was unified under the imperial rules that settled its imperial court in
Heian-kyō, the current Kyoto
. With the beginning of the 12
th
century, Japan entered, however, into a period of political turbulence that led it into the power of a series of military dictators, the
Shōgun and feudal lords
, the Daimyō, enforced by the Samurai warriors. Japan was reunified one century later after a devastating civil war, in 1603 under the Tokugawa shogunate, and, the imperial power again restored by 1868.
Modern Japan
Nowadays, Japan is one of the strongest economies in the world and member of numerous international organizations, including the UN, OECD and G7. Japanese culture is well-known around the world, including its art, cuisine, music and popular culture such as anime and video game industries. Japan's service sector accounts for about 70% of its total economic output.Japan attracted over 31 million international tourists (2019) and ranked #11 in the world for inbound tourism (2019).
Tour Information Highlights 
For international flights to Japan: please, consult our online booking site: http://booking.dintravel.com or request a quote here.
Destinations: Tokyo, Osaka, Kyoto
Starting point: Tokyo
Ending point: Tokyo
Accommodation: in twin or double rooms in Standard 3-Star, Premium 4-Star or Superior 5-Star hotels, according to your choice. Single rooms are available upon request and subject to a supplementary fee.
Features: private local professional tour guides and for the tours, experienced drivers and private air-conditioned vehicles which size depend on the number of passengers
Meals: Breakfast will be both western and Japanese at the hotel, lunch and dinner at local Halal restaurants. Meals will be exclusively Halal certified. For any special request related to other than Japanese cuisines, please advise us in advance.
Performing Salat/Prayer Service: in different prayer rooms and facilities
Pricing Policy:
Infants aged 2 years and under: free of charge.
Child price is applicable for children aged 3-12 years. When booking for a child, a minimum of 2 passengers including one adult is required
Group price is applicable for minimum 6 passengers and above
What is Included?
Hotel accommodations with daily breakfast according to your choice
Halal meals as specified in the itinerary
Private air-conditioned vehicle with experienced driver for land transportation
Experienced private English language speaking tour guide
All admission tickets to sightseeing places and scenery spots
All government taxes
What is Excluded?
International airfares
Intercity High Speed Shinkansen and Nosomi trains
Own travel insurance
Optional tour & insurance
Gratuities or tips to porters, doormen, tour guides and drivers
Excursions & activities not included in the itinerary
Expenditure of a personal nature, such as drinks, souvenirs, laundry, etc.
NB: For international flights to Turkey Kong: please, consult our online booking site: http://booking.dintravel.com or request a quote here.